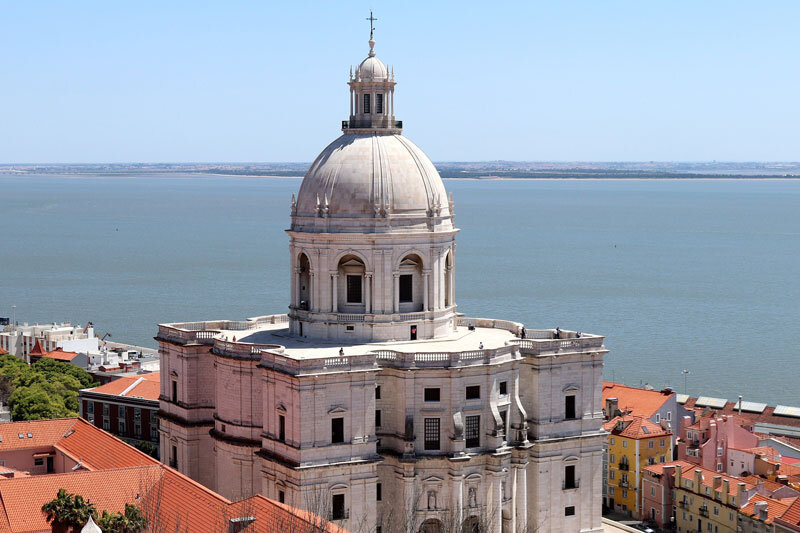 The Igreja de Santa Engrácia is a large baroque church from the 17th century and is one of the sights of Lisbon. However, it was never used as a church and now serves as the "National Pantheon". You can find them in the Alfama district.
Igreja de Santa Engrácia | National Pantheon
At the site of today's Igreja de Santa Engrácia (translated Church of St. Engrácia) there were already several churches before the new church was built. The first church is said to have been built as early as 1568. The construction of the current church began around 1681. The royal architect João Antunes was commissioned to build it. However, construction was not completed during Antunes' lifetime and so the church remained unfinished. This was to remain so until the 20th century. The church was finally completed and consecrated in 1966. Due to the long construction period, you can find building elements and architectural features from different eras today.
Igreja de Santa Engrácia | Architecture
The church has a symmetrical floor plan in the shape of a Greek cross. An oversized, central dome is enthroned on it. The dome was to be surrounded by four prismatic towers. However, these were not completed. There is also an impressive organ inside. You can also marvel at the magnificent decorations made of different colored marble inside.
During the Salazar dictatorship and after its completion, the church was converted into the national pantheon. Today you can find the tombs of Presidents Manuel José de Arriaga, Teófilo Braga, Sidónio Pais and Óscar Carmona, the general and opposition presidential candidate Humberto Delgado, the writers João de Deus, Almeida Garrett, Guerra Junqueiro and Aquilino Ribeiro, and the fado singer Amália Rodrigues and the soccer player Eusébio.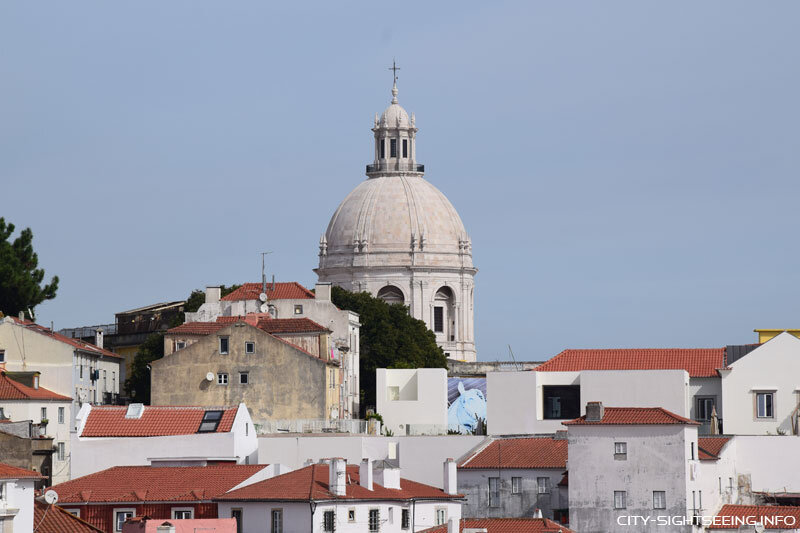 From the terrace around the mighty dome you have a fantastic view and a great panorama over Lisbon. This can be reached with an elevator.
Visitors per year
Unfortunately, there are no figures for this.
address
Campo de Santa Clara, 1100-471 Lisboa, Portugal
Opening Hours
The opening hours are from Tuesday to Sunday from 10:00 a.m. to 1:00 p.m., 2:00 p.m. to 5:00 p.m. Please inform again before your visit. There are small deviations in the summer and winter months.
Ticket Prices
A ticket costs about 10 euros.
Tickets