One of the most beautiful churches in the city, the Igreja de São Domingos, is located near the Rossio and is one of the sights of Lisbon.
Igreja de Sao Domingos | 13th century church
The church, which was built under King Sancho II in the 13th century (1241), was severely changed by the two earthquakes (1531 and 1755) and fires, but also by construction and conversion work. Originally the church had a medieval structure. Today it combines architectural styles of many centuries and is therefore also a real treasure. It was only completed under the direction of the German architect Ludwig in 1748.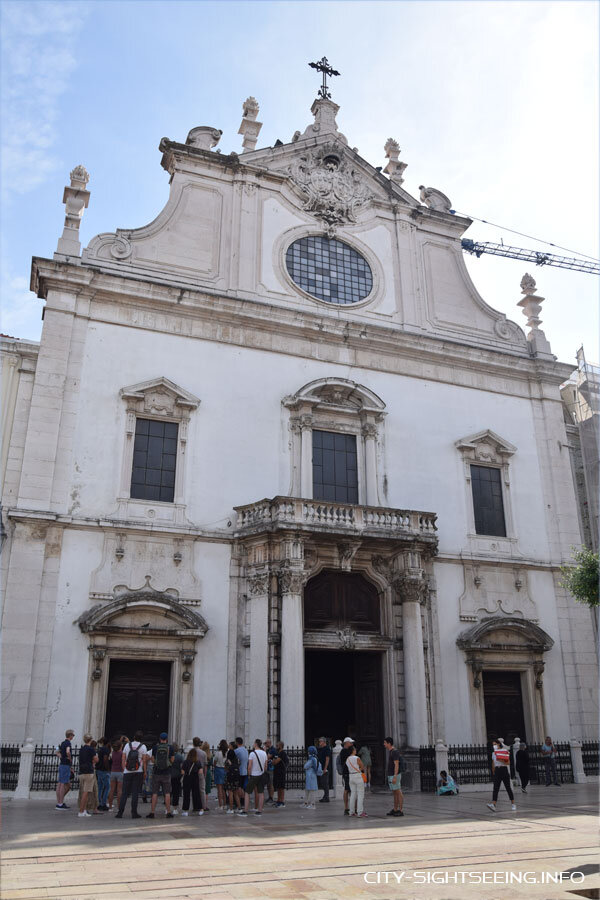 Traces of the great fire of 1959 can still be seen inside today. A history, but also the traces of the heat on the broken stones in the ground are reminiscent of it.
Address
Largo Sao Domingos, 1150-320 Lisbon, Portugal
Opening hours
7:30 a.m. to 7:00 p.m. daily
Ticket Prices
Visiting the church is free.
Tickets