The Rua Nova do Carvalho in the Cais do Sodré neighborhood is one of Lisbon's unmistakable landmarks, better known as the Pink Street. The name naturally derives from the street's distinctive color. This street is particularly popular among tourists, mainly due to the plethora of bars and restaurants lining it.
Pink Street – Where Bars and Restaurants Come to Life
Named after the striking pink pavement that extends only on a section of the street, the Pink Street might be a marketing gimmick, but a visit is well worth it. While it may seem unassuming during the day, the street comes alive as the sun sets, with bars and restaurants opening their doors.
The evening atmosphere is electrifying, and the nightlife truly pulsates. A variety of bars and restaurants line the street, offering a wide range of culinary delights and drinks. Whether you're looking for exotic cocktails, local specialties, or international cuisine, the Pink Street has something for every taste.
Notably, the Pink Street was named one of the 12 favorite streets in Europe by the renowned New York Times. The street's reputation as a vibrant meeting place for night owls and food enthusiasts has spread beyond borders.
During the day, visitors can explore the street and enjoy the colorful surroundings. Art galleries, boutiques, and cafes line the way. However, it's only when the sun sets that the street unveils its full splendor. The lively atmosphere and pulsating energy make it a must-visit for those who want to experience a city's nightlife and culinary treasures to the fullest.
Experience the unique atmosphere of the Pink Street for yourself. Whether you're into a relaxed bar atmosphere or a lively restaurant ambiance, this street has it all. Enjoy the lively scene, try local specialties, and discover why the street rightfully ranks among the top streets in Europe.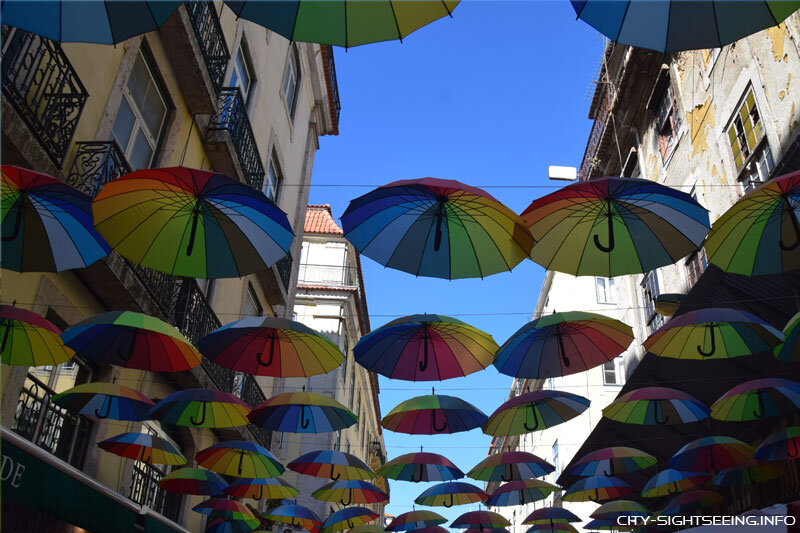 Address
R. Nova do Carvalho, 1200-014 Lisbon, Portugal

Opening Hours
The street is always accessible.
Ticket Prices
There is no cost to visit the street.
Tickets & Tours for Pink Streets
Tickets are not required for your visit. Take the opportunity to combine this excursion with other nearby attractions or join a guided tour.