Cristo Rei statue in Almada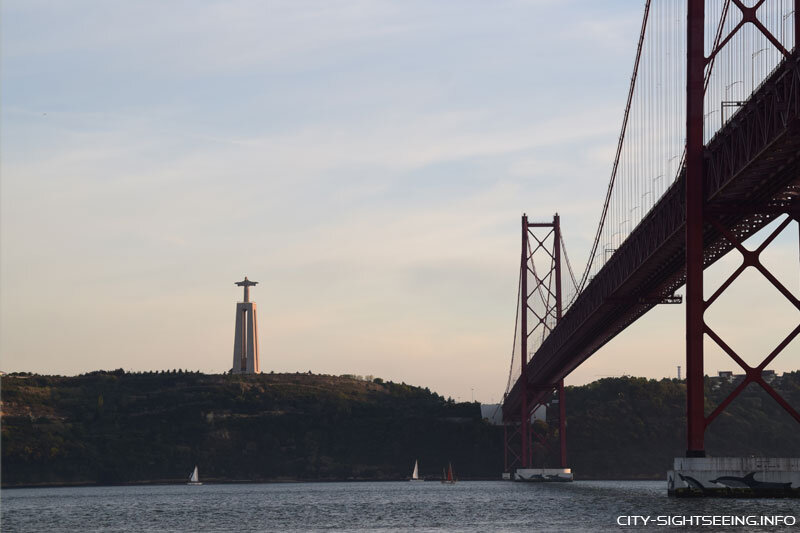 The Cristo Rei, a statue of Christ in Almada, is one of the most important sights in Lisbon. The city's landmark, 113 m above the Tagus River, is clearly visible from afar next to the Ponte 25 de Abril.
Cristo Rei | seventh tallest statue of Christ in the world
The Christ sculpture was made by Portuguese sculptor Francisco Franco de Sousa. It is 28 m high. This makes it the seventh tallest statue of Christ in the world. It is reminiscent of the Cristo Redentor in Rio de Janeiro (Brazil). And yes, it's a replica. The Archbishop of Lisbon, Dom Manuel Gonçalves Cerejeira, visited the then capital of Brazil in 1934 and was so taken by the statue that he convinced the Lisbon Bishops' Conference to erect a statue in Lisbon should Portugal be spared World War II. After the Second World War, on December 18, 1949, construction work on it began. The statue was inaugurated on May 17, 1959, after 10 years of construction.
The monument is one of the tallest structures in Portugal. The 28 meter high statue stands on a 75 meter high base. Their outstretched arms turn towards the 25 de Abril Bridge and the city of Lisbon. Because of the height, the statue is also one of the best viewpoints of Lisbon.
Visitors per year
Thousands of visitors make a pilgrimage to the statue every year. From there you have one of the best views of Lisbon. It is best to visit the viewing platform on the base of the statue when the weather is good and visibility is good. An elevator takes visitors to the 75 meter high vantage point.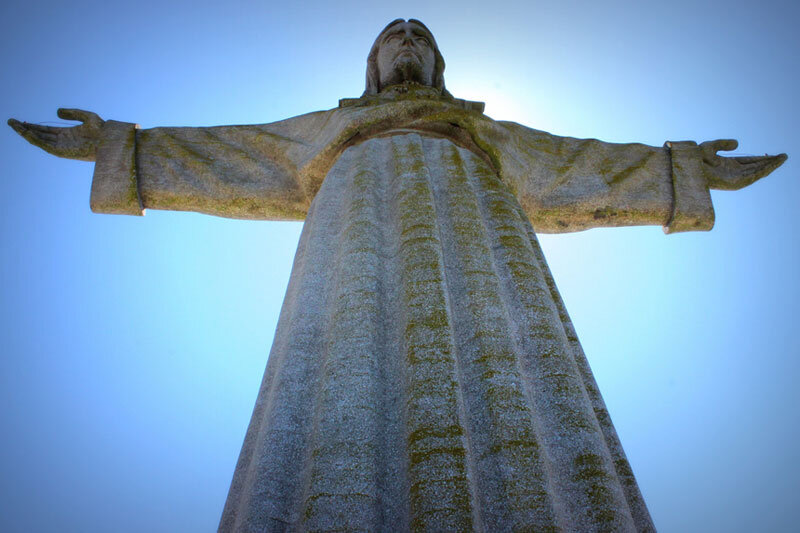 address
2800-058 Almada, Portugal
Opening Hours
The Cristo Rei Statue in Lisbon can be visited daily from 9.30am to 6pm.
Ticket Prices
Entry costs 5 euros.
Tickets