One of the most important sights in Budapest is the Fisherman's Bastion on Castle Hill in Buda. The neo-Romanesque monument was built from 1895 to 1902 and is used as a viewing terrace on the Danube and Pest.
Fisherman's Bastion with the seven towers
The Fishermen's Bastion was built on the site of Buda's medieval fish market from 1895 to 1902. This neo-Romanesque monument was erected by Frigyes Schulek and belongs to the fishing guild – the guild of Danube fishermen. This guild had to defend this section of the city wall in the Middle Ages.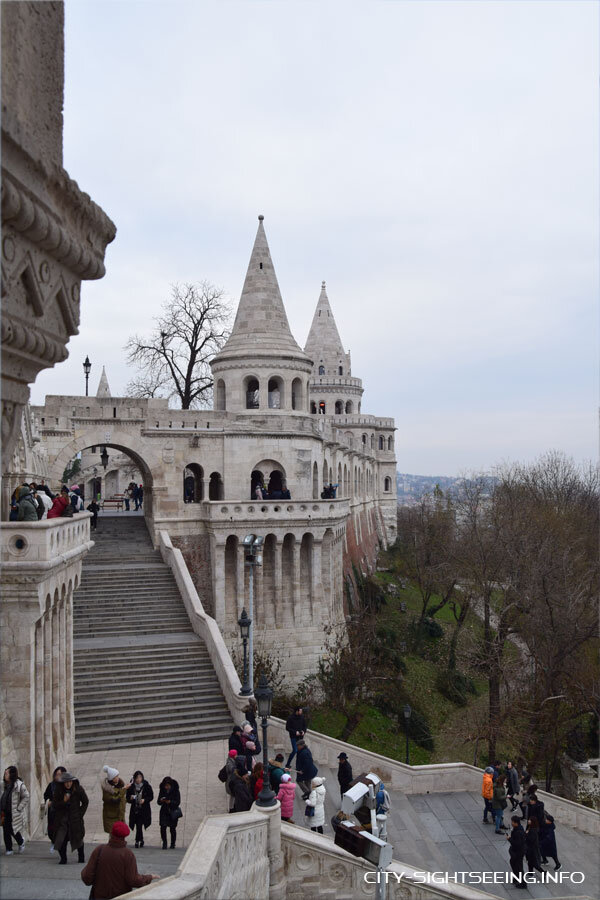 The neo-Romanesque complex itself is used as a viewing terrace on the Danube and Pest. The bastion is 140 m long and consists of a total of seven towers. These represent the seven original Hungarian tribes that were united by Prince Arpad, the founder of the Hungarian nation. The conical towers are reminiscent of the tents of the Magyars. With its numerous stairs, towers and battlements and the remains of the old city wall, it is also reminiscent of a medieval castle. It is also a UNESCO World Heritage Site as part of the Castle District.

Bronze equestrian statue of King Stephen I.
In front of the bastion you will find the bronze equestrian statue of King Stephen I the Saint.
View over Pest
From the Fishery Bastion you get an impressive panoramic view of Pest and especially of the magnificent Hungarian Parliament. Do not miss this photo point
Address
Budapest, Szentháromság tér, 1014 Hungary
Opening hours
daily 9 a.m. to 11 p.m.
Tickets & tours