Prague Astronomical Clock
The tower of the Old Town Hall in the center of Prague houses the famous Prague Astronomical Clock, one of the city's most significant landmarks. Built in 1410, this clock is one of the oldest astronomical clocks still in operation in the world.
Prague Astronomical Clock | One of the Oldest Astronomical Clocks in the World
The Prague Astronomical Clock, also known as the Apostolus Clock or Old Town Astronomical Clock, dates back to 1410 and is considered an outstanding masterpiece of Gothic science and technology. Today, it stands as a valuable cultural monument. The clock not only displays the time but also provides astronomical information such as the positions of the sun and moon, the zodiac, and the sun's location during different seasons. A special feature is the display of the "Devil's Hour."
The clock's origin is closely tied to the construction of the town hall. In 1338, King John of Bohemia granted the citizens of the old city of Prague permission to build a town hall. This coincided with the construction of the nearly 70-meter-high tower, completed in 1364 and expanded and renovated until the 19th century. The clock mechanism was created in 1410 by clockmaker Nicholas of Kadan from the designs of Jan Sindel, but the clock itself wasn't installed in the tower until 1490.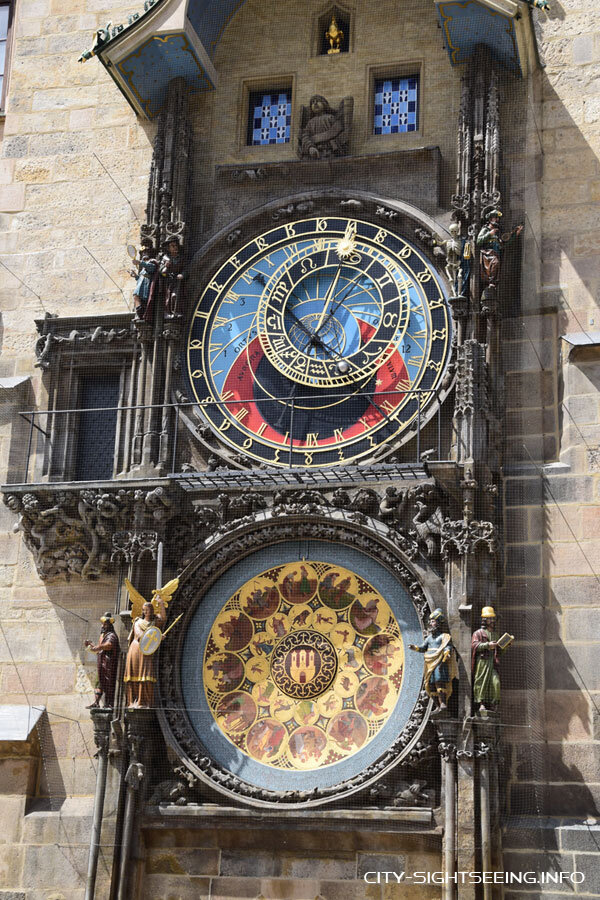 Every full hour between 9 am and 9 pm, the Prague Astronomical Clock comes to life as the figures of the apostles and other statues are set into motion. Meanwhile, Death turns an hourglass, and a bell tolls. This captivating event attracts numerous visitors to the Prague Town Hall to marvel at this mechanical spectacle.
Address
Staroměstské nám. 1, 110 00 Josefov, Czech Republic
Opening Hours
The clock can be observed from the outside at any time as it is located in a public square. However, visiting the town hall and the tower are subject to opening hours.
Daily (except Monday), 9:00 am to 9:00 pm
Monday, 11:00 am to 9:00 pm
Admission Admission prices for the town hall and tower:
Regular: 250 CZK
Reduced: 150 CZK
For families: 500 CZK
Tickets & Tours
The Prague Astronomical Clock is not only a significant tourist attraction but also a symbol of the city of Prague. A tour providing insights into the history and functionality of the clock is highly recommended.