Heineken Experience Amsterdam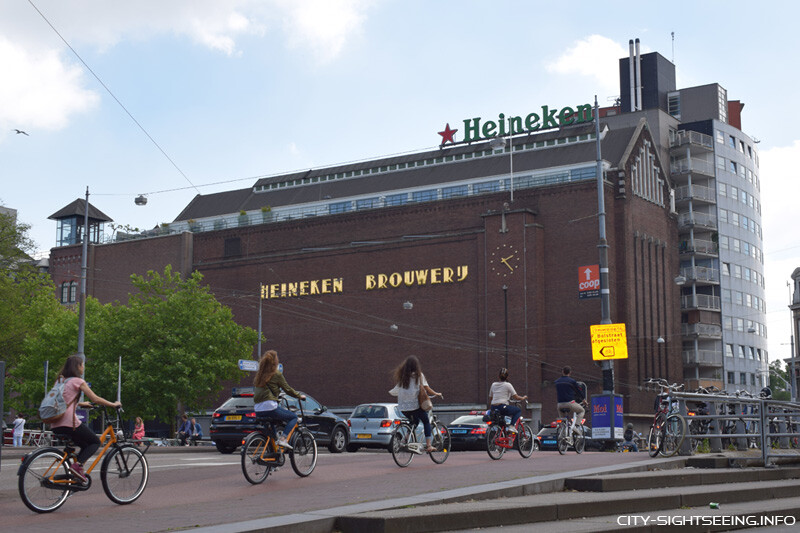 Heineken Experience Amsterdam is a former brewery, in which today interactive tours through the history and the traditional brewery are conducted. This sight in Amsterdam is one of the main attractions of the city.
Heineken Experience Amsterdam | World of Heineken
The brewery was founded in Amsterdam in 1864. The multinational Heineken is now one of the three largest beer producers in the world. Today, 25 million Heineken products are drunk every day in 192 countries.
It was Gerard Adriaan Heineken who built a new brewery in 1864. The production facilities have changed over time. In 1988, Heineken closed the old brewery. Today the brewery is reused. Visitors can immerse themselves in the world of Heineken in the beating heart of the traditional brewery.
On the tour you can learn a lot about the history of the company, the brewing process and Heineken's innovations. There is information on the natural ingredients of the legendary beer and sponsorships such as Formula 1, the UEFA Champions League and the Rugby World Cup. Here you will learn everything about the beer traditions of the Netherlands. You can also interactively experience the Heineken creation process up close and taste the original Heineken beer.
The Heineken Experience is now one of the most visited attractions in Amsterdam.
Address
Stadhouderskade 78, 1072 AE Amsterdam, The Netherlands
Opening hours
Sunday to Thursday, 10:30 a.m. to 7:30 p.m
Friday and Saturday, 10:30 a.m. to 9:00 p.m
Tickets
It is recommended to purchase a ticket before visiting to avoid long waiting times.