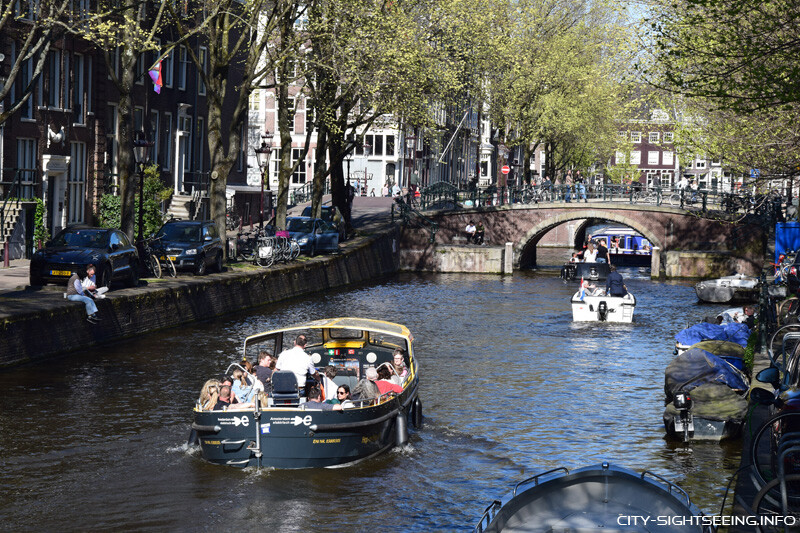 Without a canal cruise in Amsterdam, you've missed out on your Amsterdam city break. A widely ramified labyrinth of canals runs through the city and reflects the history of the capital. Singel, Herengracht, Keizersgracht and Prinsengracht: These are all canals and canals that characterize the Amsterdam cityscape. They are part of the historical sight of the city. Great importance is attached to the maintenance and preservation of the canals and they are therefore one of the most important sights in the city.
Amsterdam Canal Cruise | Sightseeing from the water
Discover the beautiful city of Amsterdam with a classic canal cruise. Along the tour you can discover many sights, such as the Maritime Museum, the Gouden Bocht and the Anne Frank House. The canal cruise replaces the great sightseeing tour by bus in Amsterdam. You can get to know the pulsating history of Amsterdam very well on the basis of the historic waterways.
The most famous canals in Amtsterdam are
Single,
Herengracht,
Keizersgracht and
Prinsengracht
Together they have around ten kilometers with an average depth of 2.40 meters and a width of 27 meters.
Tickets & Tours
There are many providers and variations for a canal cruise. Whether under the classic roof, at dusk and at night, with drinks or cheese platters. There are different ways to explore Amsterdam with a boat tour. Be sure to book well in advance, however, as the rides are in high demand.