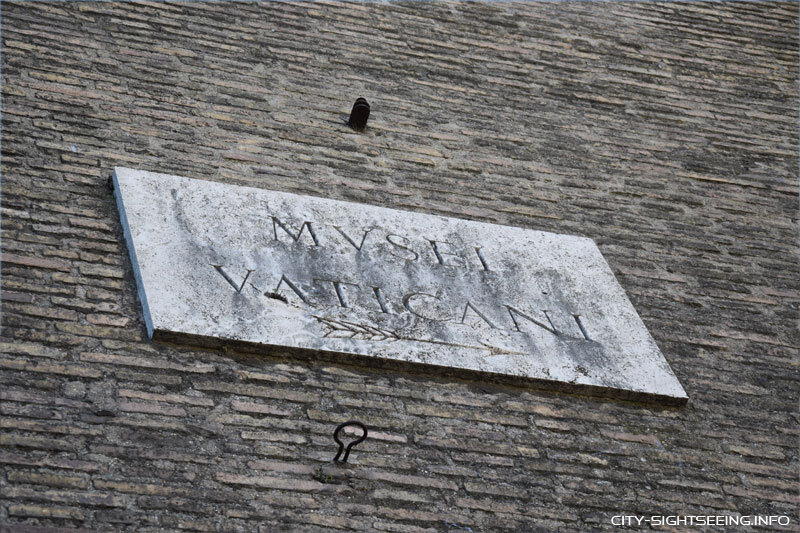 If you want to see works by art legends like Michelangelo, Leonardo da Vinci, Caravaggio and Raphael, then you have to visit the Vatican Museums. It is one of the most important sights in Rome and can be combined very well with a visit to St. Peter's Basilica and St. Peter's Square.
Vatican Museums – over 54 galleries
The Vatican Museums have over 54 galleries, including:
the Vatican Historical Museum
the sculpture museums of Pio-Clementino, Chiaramonti, Gregoriano Etrusco and Gregoriano Egiziano
the collection of modern religious art
Over 70,000 works of art are in possession. Of these, 20,000 are regularly exhibited.
The modern religious art collection includes art and sculpture from all over the Roman world. Add to this stunning works of art from the Renaissance, including those created in the museum buildings. Every year over 6.5 million tourists visit the Vatican Museums. It is one of the most visited art museums in the world.

Vatican Museums – Sistine Chapel
The famous Sistine Chapel with frescoes by Michelangelo is located immediately north of St. Peter's Basilica. A visit is only possible in conjunction with the Vatican Museum. The Sistine Chapel was built according to plans by Baccio Pontelli. The floor plan of the chapel is rectangular. The building is 40.9 meters long, 13.4 meters wide and 20.7 meters high.
It is particularly famous for the ceiling paintings by Michelangelo. These were created in 1508 and 1512 on behalf of Pope Julius II. Scenes from Genesis are shown on a total of 520 m² with 115 larger-than-life characters.

Address
00120 Vatican City, Vatican city
Opening hours
Monday to Saturday: 9 a.m. to 4 p.m.
Closed on sunday
The opening times may vary.
Entry
The regular admission price is 17 euros. Discounts are possible.
Tickets & tours
We recommend a guided tour. Get skip-the-line entry to the Vatican Museums and the Sistine Chapel and marvel at the famous works of art by Michelangelo, Raphael, Bernini and many others.