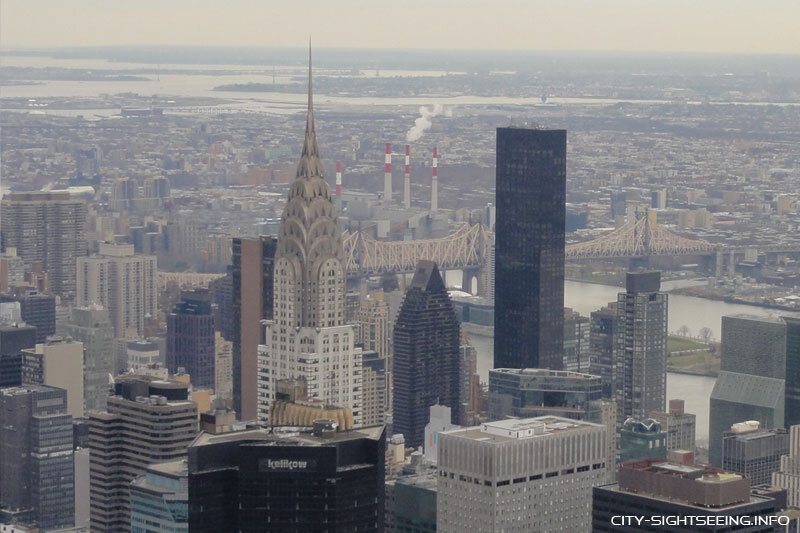 Another New York landmark and major attraction is the Chrysler Building in Manhattan. At 319 meters, the skyscraper is the 10th tallest building in New York City. The skyscraper built between 1928 and 1930 in the Art Deco style is also one of the most beautiful skyscrapers of this time.
Chrysler Building in Manhattan
Name giver was the client Walter Percy Chrysler, who had the skyscraper built for the Chrysler Corporation. The architect William Van Alen was responsible for planning the skyscraper in the Art Deco style. The foundation stone for the building was laid on September 19, 1928. Almost two years later, on May 27, 1930, the skyscraper was inaugurated. At the time, it was the tallest building in the world.

Entry
Only the lobby of the Chrysler Building is currently open to the public (including its own subway access, but only on weekdays). It is planned to build a viewing platform. Chrysler Building Observation Deck is currently not available.
Address
405 Lexington Ave, New York, NY 10174, Vereinigte Staaten
Tickets & tours