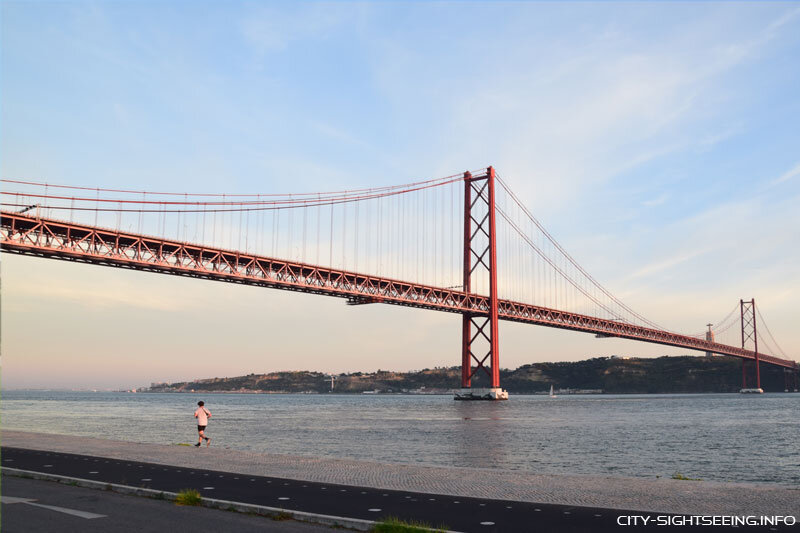 The Ponte de 25 Abril is one of the most important symbols of Lisbon. The bridge spans the Tejo at 2,278 meters. Due to its red color and construction, it is strongly reminiscent of the Golden Gate Bridge in San Francisco.
Ponte de 25 April | Lisbon's Golden Gate Bridge
The 3.2 kilometer long bridge in Portugal, with a 2,278 meter long suspension bridge over the Tagus River, is the third longest suspension bridge combined road and rail in the world. The traffic is separated. Road traffic runs above, rail traffic below the bridge.
When you see the bridge, you immediately think of San Francisco's Golden Gate Bridge. Not only its red color and the construction are reminiscent of the Golden Gate Bridge. The bridge was built by the American Bridge Company, which also built the San Francisco–Oakland Bay Bridge. In addition, the steel for the construction of the bridge was imported from the USA. Today the bridge connects the Alcântara district of Lisbon with the city of Almada.
History of the Ponte de 25 Abril
The first thoughts about building a bridge over the Tejo date back to the late 19th century. However, it was not until 1953 that the first plans were drawn up and construction of the bridge began on November 5, 1962. It was completed in 1966. At that time the bridge was still called the Salazar Bridge. After the Carnation Revolution of April 25, 1974, it was renamed Ponte 25 de Abril. Today it is simply called Ponte among the locals.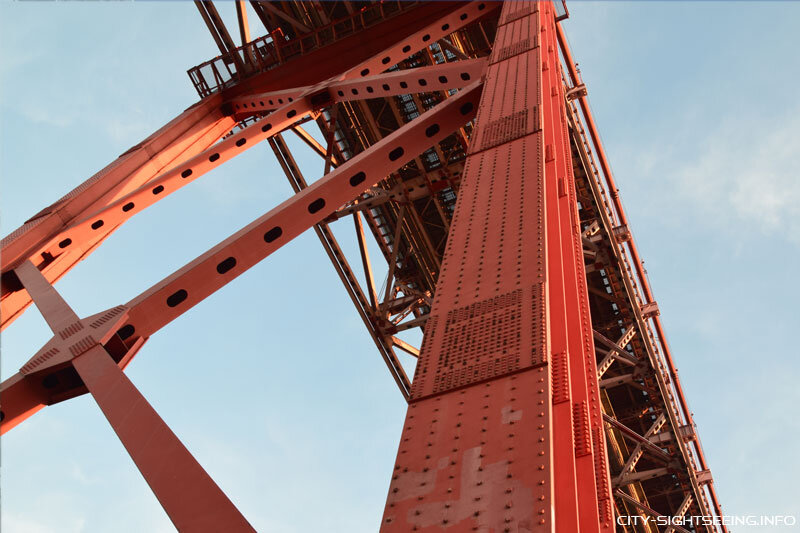 Visitors per year
On average, around 150,000 cars cross the bridge every day.
address
 Pte. 25 de April, Lisboa, Portugal
Opening Hours
open daily
Ticket Prices
Visiting the bridge is free. By car, the crossing costs a toll.
Tickets