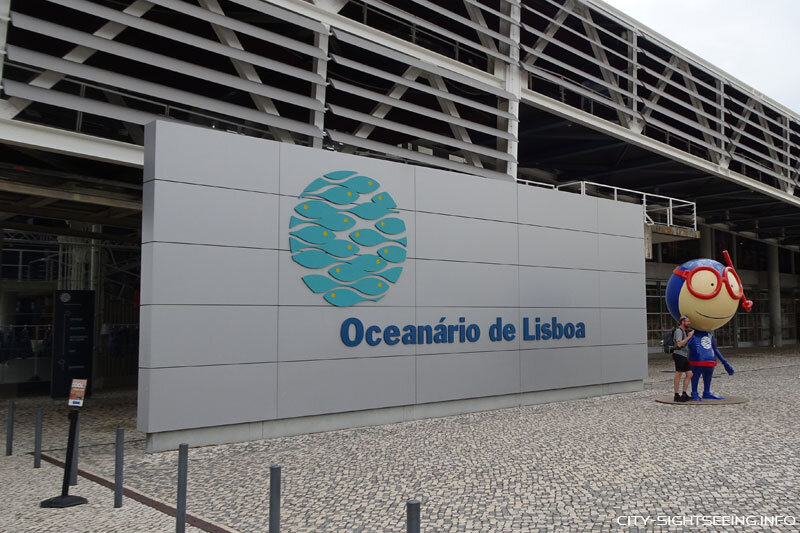 Opened in 1998, the Lisbon Oceanarium (Oceanário de Lisboa) is an oceanarium in Lisbon and houses the largest indoor aquarium in Europe. It is one of the most important sights in the city. The Ozeaneum is located directly on the Tejo on the former site of Expo 98.
Lisbon Oceanarium | Sea creatures of the world's oceans
The largest indoor aquarium in Europe attracts over a million visitors to Lisbon every year. It is also the second largest in the world. Especially when the weather is a bit worse, a visit for singles, couples and families is a great alternative.
The Ozeaneum stands in the middle of a water basin. The main aquarium with a volume of 5,000 m³ of salt water is home to several species of sharks and rays. In addition, there is also a school of tuna and sardines, as well as sunfish. A total of over 100 different animal species can be found in the main aquarium. There are also many smaller aquariums where you can find sea creatures from all parts of the world's oceans. The Ozeaneum is divided into regions. In each of the four corners you will find, for example, an Antarctic corner with penguins and an artificial glacier, a pool with a pair of sea otters and a "mangrove forest" corner. In total, around 12,000 animals live in the largest seawater aquarium in Europe.
Lisbon Oceanarium | "The Oceans: A Legacy for the Future"
It is located in the Park of Nations directly on the Tejo, on the former site of Expo 98. It was built for the World Exhibition, which took place in Lisbon in 1998. The Ozeaneum was the heart of the Expo with the motto "The Oceans: A Heritage for the Future".
The architecture is also striking. It is visually reminiscent of a huge aircraft carrier. In 2011, the site was expanded to include another building, which was connected to the main building with a connecting bridge. Today this includes the entrance as well as an auditorium and a restaurant as well as aquariums with changing themes.
Visitors per year
over a million visitors annually
address
Oceanário de Lisboa
Esplanada Dom Carlos I s/nº
1990-005 Lisbon
Portugal
The best way to get to the Oceanário is by metro or by taking the CP suburban trains to Oriente station.
Opening Hours
April – October 10 a.m. – 7 p.m
November – March 10 a.m. – 6 p.m
Ticket Prices
Children (0-3 years): free
Children (4-12 years): 13 euros
Young people + adults (13-64 years): 19 euros
Seniors (over 65 years): 13 euros
Tickets for Lisbon Oceanarium
It is advisable to buy tickets in advance to avoid long waiting times. The Oceanário is not only very popular with tourists, but the Portuguese also love the oceanarium.