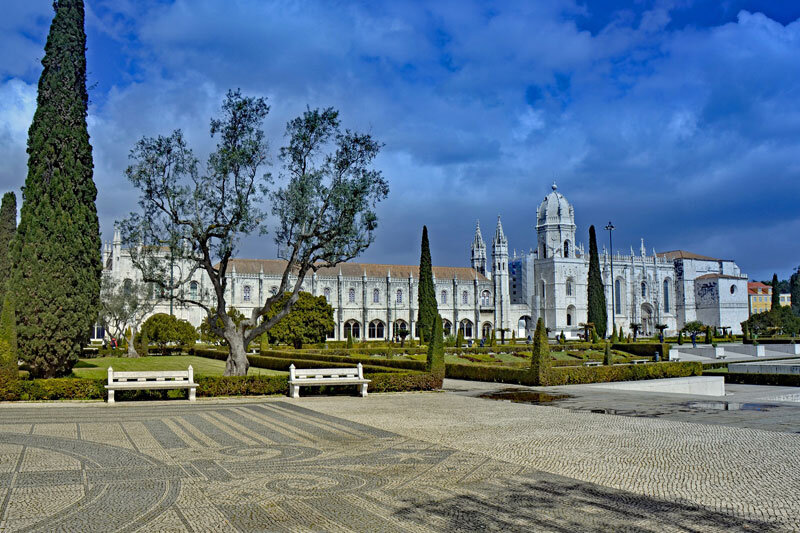 An important sight of Lisbon is the Jeronimos Monastery (Mosteiro dos Jerónimos) in the Belém district. The impressive building and the associated church of Santa Maria de Belém is dedicated to Mary.
Mosteiro dos Jeronimos | Hieronymite Monastery
The building was commissioned by the then King Manuel I in 1502. However, the monastery was not completed until almost 100 years later, in 1601. It is one of the most important buildings of the Manueline style (Portuguese variant of late Gothic). Several architects and master builders were involved in the construction, simply because of the length of time. This also mixes several architectural styles in the building. In addition to the Manueline, there are also Gothic and Renaissance elements throughout the building.
The 300 meter long building has an ornate limestone facade and is one of Belém's most impressive buildings in appearance. The white limestone makes the building shine. The imposing dome can be seen from afar. The limestone was transported to Lisbon from nearby quarries in a laborious and expensive process. Overall, the building is impressive and elaborate for its time. The Manuelist architecture, which was practiced under the then King Manuel, can be found in the entire building. Walls and ceilings are richly decorated and worked out in great detail.
Jeronimus Monastery | Church of Santa Maria
The Church of Santa Maria within the monastery was also built of limestone. It is over 90 meters long and 25 meters high. In comparison to the monastery, the church therefore seems relatively small, which it is not. It belongs to the national shrine of Portugal.
The monastery also houses important tombs. Among other things, it is the final resting place of King Manuel I. Besides him, almost exclusively only members of the Portuguese royal family were allowed to be buried here. Today it also houses the sarcophagi of Fernando Pessoa, Vasco da Gama and Luís de Camões and various Portuguese kings. The tombs of the kings are among the many sights to see when visiting the Mosteiro dos Jerónimos. There is also a wide park area around the building. The monastery has been a UNESCO World Heritage Site since 1983.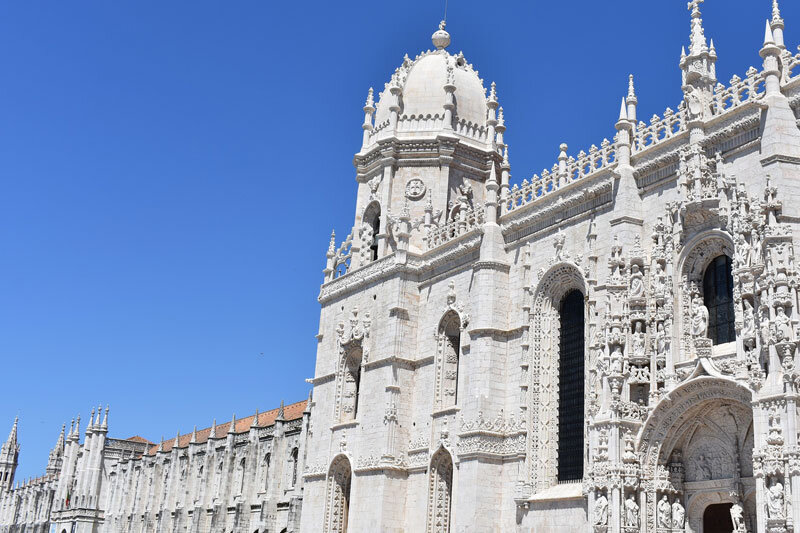 Visitors per year
Almost a million people visited the monastery in 2019.
address
Praca do Império 1400-206 Lisbon, Portugal
Opening Hours
The monastery is open from Tuesday to Sunday from 10 a.m. to 5 p.m. Please inform again before your visit. There are small deviations in the summer and winter months.
Ticket Prices
A ticket costs about 10 euros.
Jeronimus Monastery Tickets