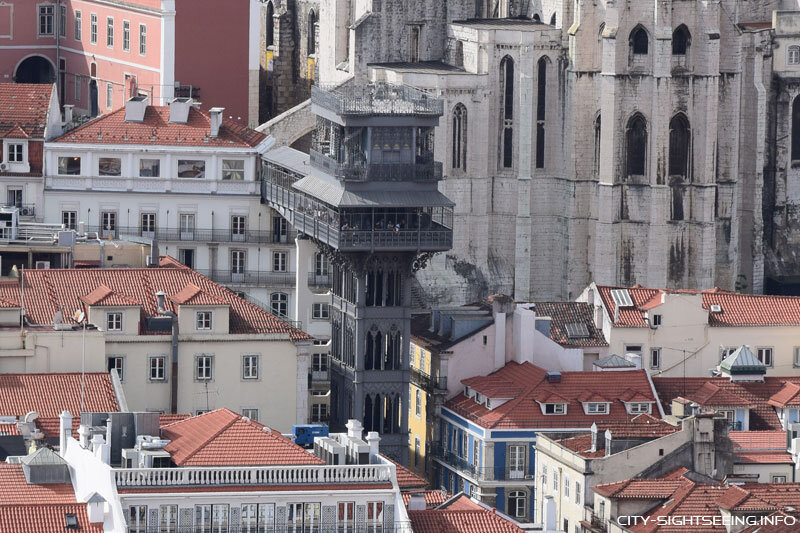 The Elevador de Santa Justa is a passenger elevator in Lisbon city center that leads to a cafe with a beautiful view. Since 1902, the elevator has connected the district of Baixa with the higher district of Chiado.
Elevador de Santa Justa – Cast iron construction from 1902
The passenger elevator was completed in 1902 according to plans by engineer Raoul Mesnier de Ponsard. The elevator goes from the lower Baixa district to the higher Chiado district. It has been connecting the two parts of the city for 100 years.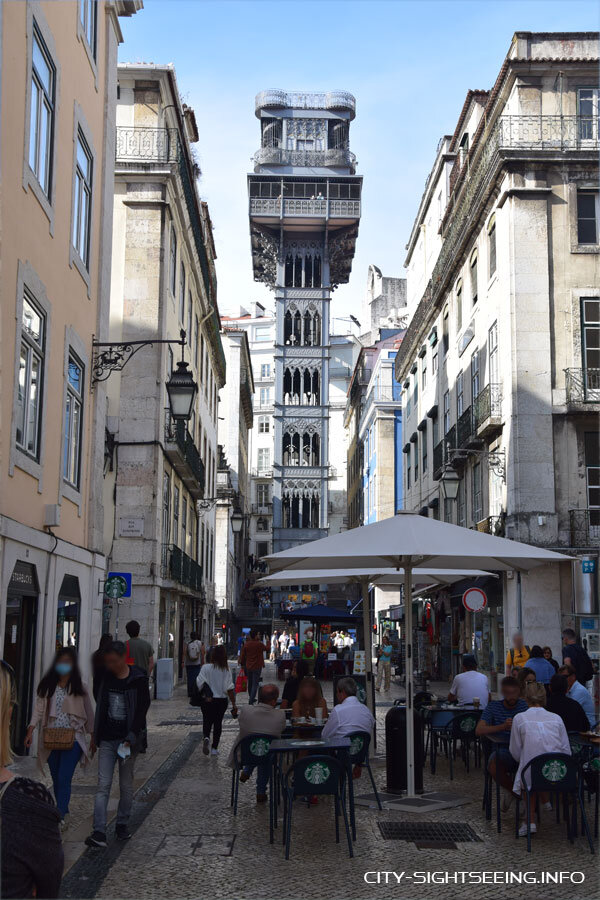 The metal tower was built in the neo-Gothic style. It was designed in the same style as the Eiffel Tower. The elevator cabins feature wood decoration and brass fittings and can accommodate up to 24 people. The difference between the two elevator levels is 45 m. Above the elevator are two more floors, which can be reached via a spiral staircase. On the first floor you will find the two lift machines. Visitors can see these in operation. Above it, on the top floor, is a viewing platform with spectacular views. Enjoy breathtaking panoramic views of downtown Lisbon, Saint George Castle and Rossio Square.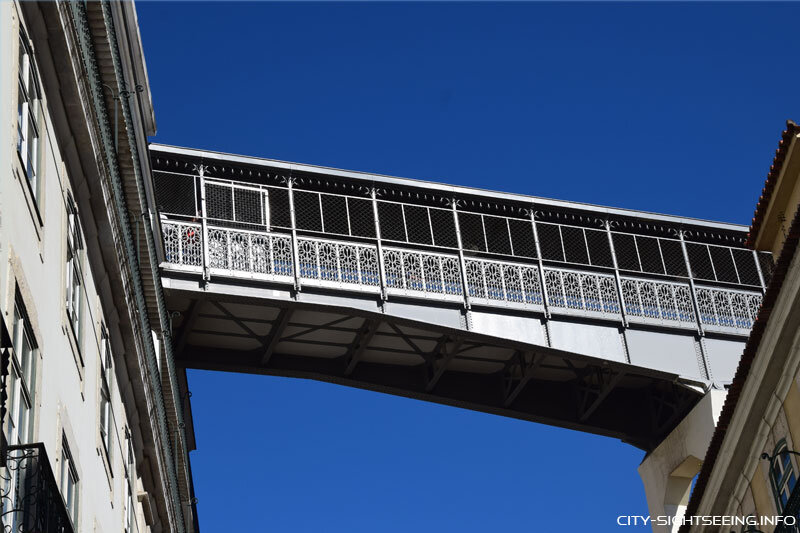 The elevator, with its distinctive cast-iron construction, was originally powered by a steam engine. However, this was replaced by electric motors as early as 1907.
Tip: Use of the Elevador de Santa Justa is included with the Lisboa Card. Incidentally, from top to bottom, the waiting times are significantly shorter.
Visitors per year
address
R. do Ouro, 1150-060 Lisboa, Portugal
Opening Hours
Elevator: daily from 7:00 a.m. to around 11:00 p.m. (depending on the season)
Observation Deck: Daily from 9:00 a.m. to approximately 11:00 p.m. (depending on the season)
Ticket Prices
Because the Elevador de Santa Justa is part of Lisbon's local transport system. It can therefore be used with a Carris day pass or with the Lisbon Card. Single tickets for the trip are significantly more expensive (5 euros).
Tickets