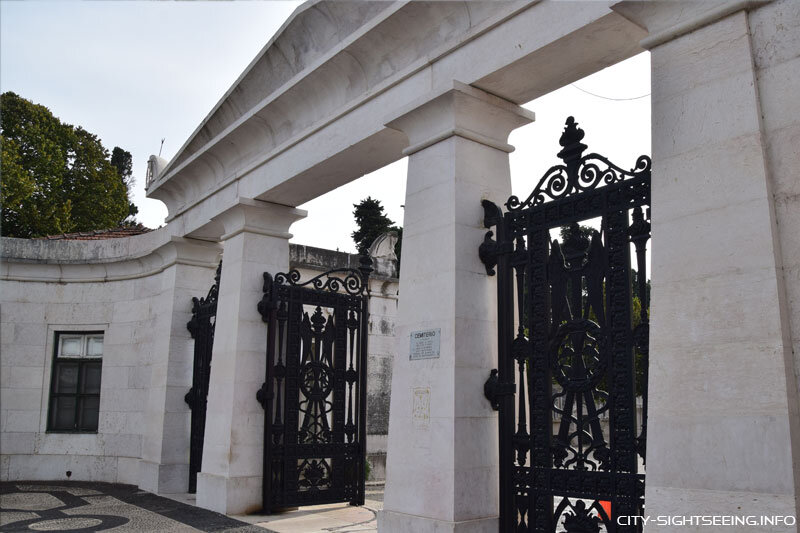 The municipal cemetery in the Portuguese capital of Lisbon, the Cemitério dos Prazeres, is located at the Prazeres terminus of Eléctrico 28, in the west of the city. Due to the many tombs and mainly above-ground tombs, but also due to its size and location, it is one of the city's sights with its many great works of art. A real insider tip.
Cemitério dos Prazeres | "Graveyard of Joy"
A slightly different sight is the Cemitério dos Prazeres. The cemetery was built as a public cemetery in 1833 as a result of a cholera epidemic. Translated, the "Cemitério dos Prazeres" means "cemetery of joy". This name is said to go back to a property of the same name, which served as a destination for excursions before the cemetery was built.
Today the cemetery is a collection of mausoleums and tombs of important Lisbon families, among others. The tombs are works of art by architects, sculptors and other artists with symbols of different faiths, professions and origins. Here you will find graves of graves of Freemasons, deserving civil servants, ordinary citizens but also of personalities. Among other things, you will find the family grave of Pedro de Sousa Holstein here. The grave is considered the largest family grave in Europe. About 200 family members are buried here. Other personalities include fado singer and actress Amália Rodrigues and writer Aquilino Ribeiro.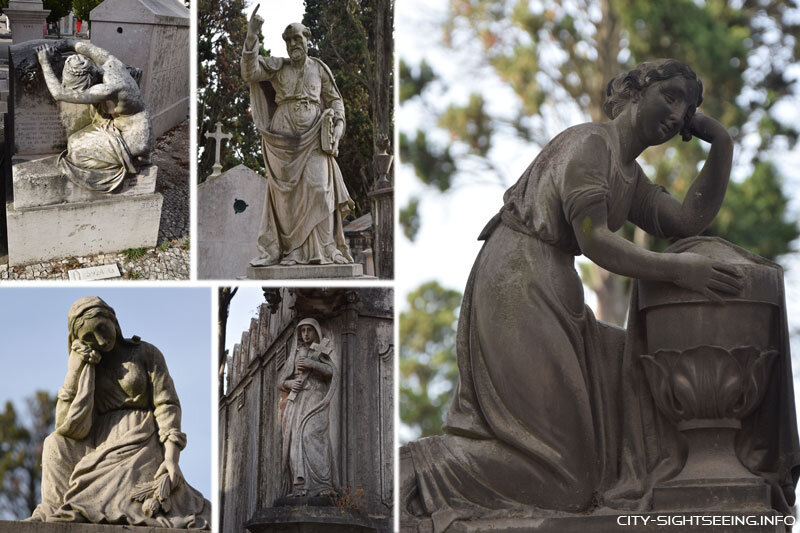 The cemetery is therefore definitely worth a visit. The cemetery gives the impression of a small town. The tombs and above-ground tombs and "funeral villas" are arranged like houses in a city and are criss-crossed by around 80 streets.
View from Cemitério dos Prazeres
You also have a great view of Lisbon from the cemetery. From here you can see the Ponte de 25 Abril Bridge and the Tagus River. Combine a visit to both sights. Visiting the cemetery is free. You can take a leisurely stroll along the many paths and tombs of famous people and enjoy the tranquility there.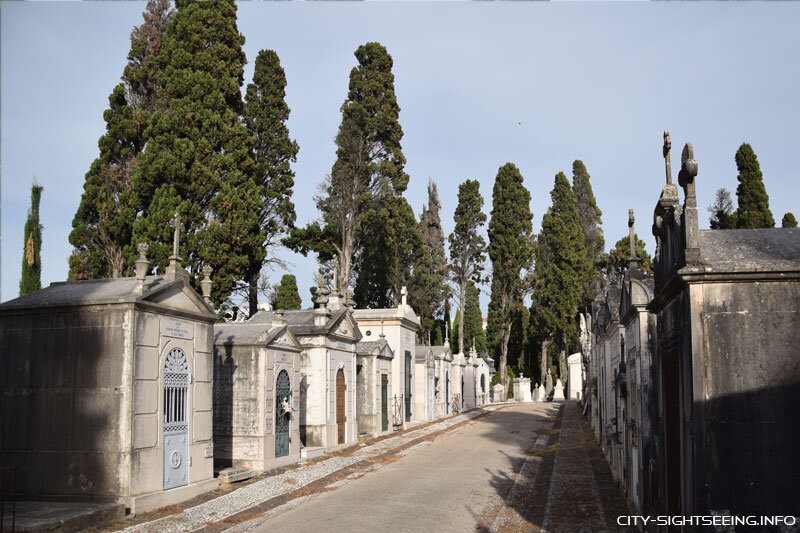 Visitors per year
It is a public place. Thousands of visitors visit it every year.
Address
Praça Sao João Bosco 568, 1350-295
Lisbon, Portugal
Opening hours
daily 9 a.m. to 5 p.m
Ticket Prices
Visiting the cemetery is free.
Tickets
You do not need a ticket to visit. It is advisable to book a guided tour to learn interesting facts about the cemetery.