Red Light District Amsterdam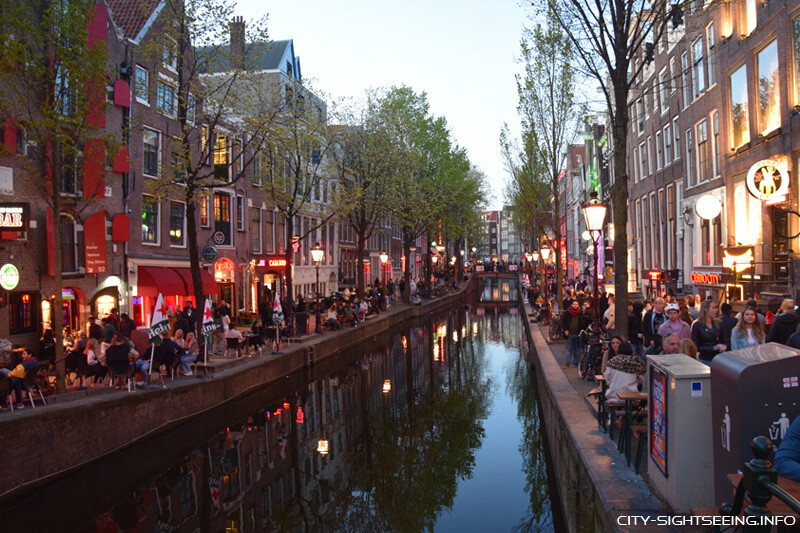 The Amsterdam red light district – De Wallen – belongs to Amsterdam like the coffee shops, museums and canals and is one of the most important sights. Visit the Red Light District of Amsterdam and immerse yourself in the city's nightlife.
Red Light District Amsterdam | Trendy district and attraction
Amsterdam is one of the most tolerant cities. So it's no surprise that the red light district is one of the most visited sights and attractions in the city. De Wallen is located in one of the oldest parts of Amsterdam. Seafarers came here for pleasure after months of crossings as early as the 17th century.
Today, nightclubs and establishments can be found along the canals, as well as theaters and coffee shops. Today, De Wallen is also a hip district of Amsterdam. Tourists come here just to have a look or to have fun. You will also find many small art studios or small alternative restaurants that invite you to visit.
Address
The district is located along the Oudezijds Voorburgwal and Oudezijds Achterburgwal canals and in the area around the Oude Kerk.
Tickets & Tours
It is advisable to book a guided tour of the entertainment district. You will learn a lot of interesting facts and gain insights into the district.