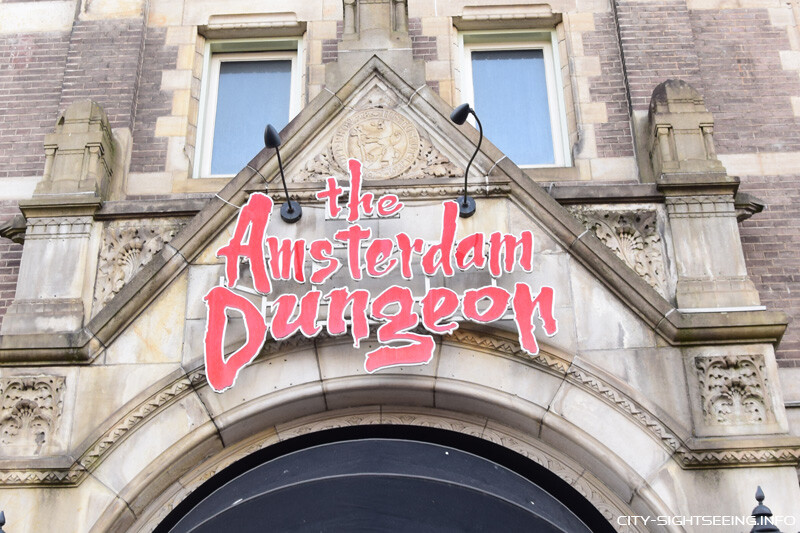 One of the attractions of the city is the Amsterdam Dungeon, which tells actual events from the history of Amsterdam with a combination of museum, theater and attraction. Visitors can expect eleven spooky rooms with actors, stirring plots and state-of-the-art special effects.
Amsterdam Dungeon | Combination of museum, theater and attraction
A combination of museum, theater and attraction, the Amsterdam Dungeon offers a journey through 500 years of Amsterdam's horrific past. Stories and events that actually happened are acted out and retold in eleven rooms. Live actors and the latest special effects make the story come alive for visitors.
The following eleven rooms await visitors:
The Descent – Descend in a medieval elevator to the heart of the Amsterdam Dungeon
The torture chamber – corporal punishment in the golden age
The Torture Master – introducing the tools of torture
The Flying Dutchman – A cursed legend comes to life…
Schwarzer Jan – Anatomy Theater by Doctor Deyman
The Spanish Inquisition
Witch burning – 1542 a time of sin and witchcraft
The gallows field
Murder on the Zeedijk – telling the story of the spirit of the Zeedijk..
Is this your last drink? – Bar in the dark dungeons of Amsterdam
Amsterdam Dungeon belongs to a number of other dungeons in the world. For example, there is the Hamburg Dungeon and the Berlin Dungeon in Germany. Terrible events from the past are also re-enacted there.
Address
Rokin 78, 1012 KW Amsterdam, The Netherlands
Opening hours
The dungeon is open daily from 11:00 a.m. to 5:00 p.m.
Tickets
It is worth buying a ticket in advance to avoid long waiting times. There are also combination tickets, e.g. with Madame Tussauds Amsterdam.