Ride a tuk-tuk in Bangkok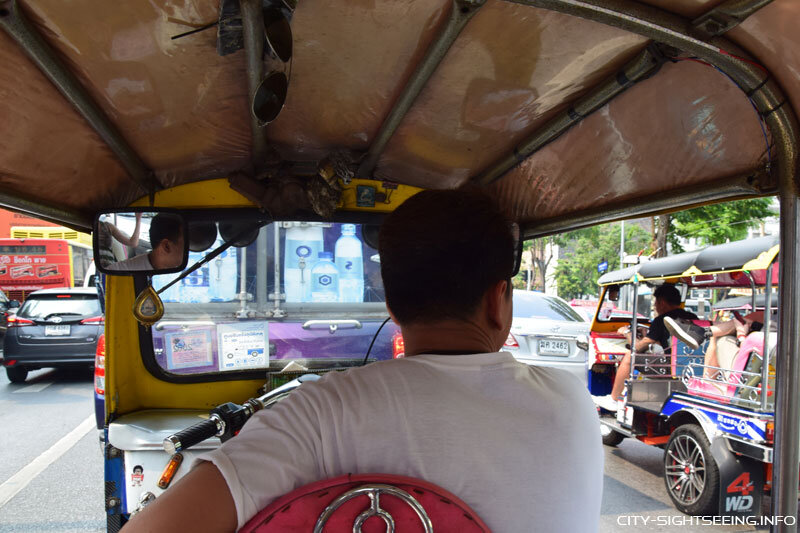 Maybe not a sight, but definitely an attraction and landmark of Thailand is a ride with a tuk tuk in Bangkok. A trip in one of the three-wheeled taxis is a must when visiting the Thai metropolis. However, some caution is required, because scammers and rip-offs are also on the move here.
Drive a tuk-tuk
The auto rickshaw – a mixture of car and motorcycle are three-wheeled taxis, which are now an integral part of Bangkok's cityscape, but also of Thailand as a whole. Tuk-tuks are now a symbol of the city, as are the temples and the massage parlors. A tuk-tuk ride can be fun and cheap. In any case, you should have participated in the fun once. But as with many other things, you should inform yourself well beforehand so that you don't fall into the tourist trap.
It makes sense to negotiate the price beforehand. A clear agreement avoids long discussions after the journey. It is also advisable to have the right money with you. Since it is often pointed out that there is no change. Do not get on at the tourist attractions, where the prices are particularly expensive. This also applies to stationary tuk-tuks. Rather stop a moving tuk-tuk.
If you want to be on the safe side, book a tour through a reputable provider such as GetYourGuide. Then you can enjoy the ride in a relaxed manner.
Tickets
Tickets & Tours